We´re proud of this!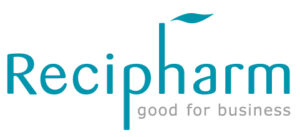 Reference project – FDA Readiness of the qualification documents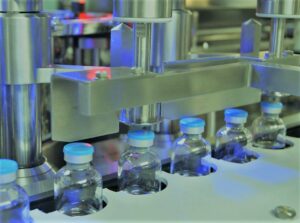 The customer
From its facility in Wasserburg, Recipharm offers sterile manufacturing capacity in vials and ampoules. The factory is near Munich and is a competence centre for freeze-drying in bottles with highly automated devices, which are the latest state-of-the-art.
With more than 370 employees, the facility also manufactures aseptic vials and ampoules with flexible batch sizes, as well as secondary packaging and other associated services.
The new production building, which was approved by the authorities as possessing GMP conformity in April 2017, is equipped with innovative, fully automatic freeze-drying technology that can be loaded and unloaded on a large scale. This ability, which is unique to Recipharm, means that the team in Wasserburg can offer industry-leading services to its customers.
For over 40 years, the factory has been offering contract services without any batch sterility errors. It has been inspected not only by the supervisory authority of Upper Bavaria and certified to EU-GMP, also for clinical studies material, but also by the FDA, KFDA, TGA, GCC-DR, HPB Canada, ANVISA and TMMDA. The facility has been accredited according to the ISO 14001 environmental management systems, the OHSAS 18001 occupational health and safety management system and the ISO 50001 energy management system.
Our project
In its very first joint project with Recipharm, Wasserburg, Pitzek GMP Consulting GmbH was able to prove its worth. The experts were able to very effectively contribute their many years of GMP experience and qualified know-how in preparation for an FDA audit.
Documents were inspected by means of a GMP compliance check in preparation for an FDA inspection and any questionable issues were identified. All documents of the individual parts/sections of the company were checked with regard to essential elements and the respective elements such as URS, risk analysis, DQ, IQ, PQ, VR, SOPs, training list, log book, preventive/corrective maintenance schedules and much more were evaluated on the basis of criteria shown on the checklists.
Pitzek GMP Consulting then considered the most important issues and dealt with them and discussed them with regard to an impending FDA audit. Moreover, Pitzek GMP Consulting made a record of what questions, comments, unclear issues or need for discussion there were with regard to the impending inspection. Afterwards, it was used by Recipharm, Wasserburg, in a subsequent check as a direct aid and guideline.
Weak points and deficits were detected and analysed and are being dealt with according to their priority. As a result of the expert GMP advice provided by Pitzek GMP Consulting, problem tracking-down activities and rectifications of anomalies will be fully comprehensible for any inspector in future.
The close cooperation with our customer as well as the latter's exceptionally good organisation and openness left room for lively, often controversially conducted discussions about an issue or the complexity of the task.
Last but not least, Pitzek GMP Consulting GmbH together with Recipharm, Wasserburg, was able to find a very good solution for collaboration during the pandemic. During this phase, documents were provided for editing in a so-called documented exchange procedure.
Quote: Michael Isele, Managing Director, Wasserburger Arzneimittelwerk GmbH – Recipharm:

"Pitzek GMP Consulting proved that we were able to find ways and means to work together reliably and with a great deal of mutual trust, even in such a difficult time, not least because of the perfect electronic tools of both parties."