News from the GMP world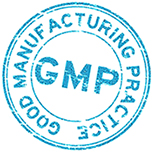 QMS and GMP
Introducing quality management or a quality management system (QMS) is a complex project. What is essential for you to consider?

Why:
Effective performance in production
Cost savings by means of fewer errors or complaints
Better fulfillment of customer requirements
Customer satisfaction/customer loyalty
Compliance with legal regulations
Involvement of the employees
Greater employee satisfaction
Which costs:
Personnel expenditure
External consultants
Certification/audit
Important milestones in the project:
Quality policy and quality goals
Definition of key data/figures
Stakeholder analysis and stakeholders
Determination of risks and opportunities
Creation of the documentation
Determination of customer satisfaction
Supplier evaluation
Definition of quality inspections
Introduction – the most important steps:
Clear definition of goals for the QM system
Information of the employees regarding introduction of the QM system by the management
Time schedule with main points
Description of the processes and the documentation by employees
Qualifying employees or external support by consultants
Monitoring of the project's progress
Project manager ensuring compliance with requirements, standards and regulations
Selection of certification company and auditor
Date for certification
After successful introduction of the quality management system, it will be improved continuously. Quality management is always ongoing.
Correctly planned, implemented and successfully inspected
During your next preparations for audits and inspections, think about adaptation of altered general conditions, check your manufacturing processes (compliance check) and, above all, check your entire documentation.
Set-up of a QMS in accordance with EU or FDA GMP guidelines
Development of standard operating procedures (SOPs)
Creation of the QM manual
Critical eye on checking of existing processes and of the production procedure
Internal and external compliance risks are identified and evaluated
Identification and rectification of weak points and deficiencies (gap analysis)
Documents are carefully checked and supplemented
Processes and documents are made explainable for all involved employees
Performance of self-inspections and accompaniment of official inspections
You have questions on the quality management system or are looking for support here. We will be happy to help you personally.