"WORKING FROM HOME AS A PERMANENT CONDITION" HOW MANAGERS CONTINUE TO BE HIGHLY EFFECTIVE TOGETHER WITH THEIR TEAM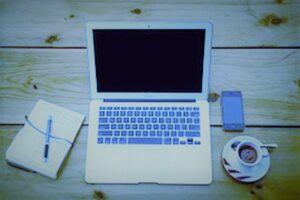 A healthy mixture of control and autonomy
Management behaviour that ensures a great deal of freedom, independence, individuality and even autonomy has proven to be especially suitable. Nevertheless, there must also be a strong focus on leadership and task allocation. According to surveys, one excellent approach is a good combination of task-oriented management and a high degree of autonomy for employees.
Task-oriented management (control):
Achieving company goals
Task supervision
Relationship-oriented management (autonomy)::
Self-reliance of team members
Cooperation of team members with each other
Flexibility
A cooperative and supportive work climate
Task-oriented management does not always have to be negative. However, individual workplace autonomy is often restricted. A purely task-oriented management style provides security and a clear structure but the performance of the employees can suffer as a result.
One of the advantages is that leading managers coordinate the tasks and clearly formulate their expectations. According to surveys, this is especially important for employees in a virtual work environment.
DBut the autonomy of the individual employee is also important and is supported above all by a relationship-oriented management style. Managers enable the employees or the team to take the initiative themselves, to learn from their own mistakes and take responsibility for them and to cope with difficult situations in their own way. This not only places demands on employees but also encourages them – and, in the end, this strengthens the cohesion of the team.
Especially in times of the virtual team, the advantages of both should be seen and placed in an appropriate healthy relationship to one's own corporate structure.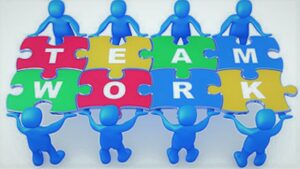 At the end of the day, a healthy mix is always the right recipe, just as it is in real life
Whether your company has already established digital work processes in order to guarantee smooth processes plays a large role in this context. This is because, while digital transformation is already a challenge for a company, the pandemic-related circumstances can quickly cause uncertainty among employees.
""We can confidently say that we have found the healthy mix and that our digital processes have proven to work at such an early stage, enabling us to build up a fantastic team for fantastic projects", says CEO of Pitzek GMP Consulting GmbH, Dr. Rainer Maué.