Pitzek GMP Consulting GmbH germany on a continuing growth course
New structures, new competences, additional know-how, extensions, branch offices
In April 2020, we had informed you of various extension and restructuring measures carried out in our company.
IIn the course of further developments Joachim Fischer, starting on 1 Sep. 2020, has been dealing with his new challenge as Head of Business Division of the north-east branch in Berlin and will expand the office there further. We are therefore in a good position for our projects in the north and the east and are also closer to you.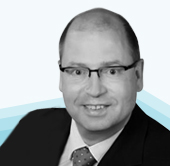 Mr Fischer possesses comprehensive knowledge of pharmaceutical process engineering and technology. Joachim Fischer joined Pitzek GMP Consulting in 2017 as head of production and the "Sterile Packaging" section and, since then, has been intensely involved in the further development of engineering projects, from concept engineering and commissioning to after sales. Joachim Fischer is thus handing over overall technical management to his colleague Dirk Leutz in Neustadt, who is simultaneously working in his new job as group leader.
Mail: joachim.fischer@pitzek-consulting.de
Contact mobile phone:
Tel.: +49 151 679 492 39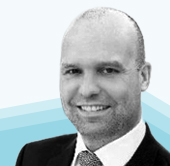 After only a short time at Pitzek, Dirk Leutz is taking over the position of overall technical manager and is simultaneously working as group leader. He is therefore one of the main contact persons for all matters relating to pharmaceutical engineering projects.
After his training as a brewer and maltster, Dirk Leutz studied food technology He began his career at Krones AG. It was there that he first had to do with aseptic techniques. After a few stages in his career, he took over as technical and personnel head of a large team and, as departmental manager in international plant construction in the beverages industry in 2019, came on board of Pitzek GMP Consulting GmbH. From the very beginning, he has loved the corporate philosophy of Pitzek GMP Consulting and established himself quickly in the company.
Mail: dirk.leutz@pitzek-consulting.de
Contact mobile phone:
Tel.: +49 151 725 035 84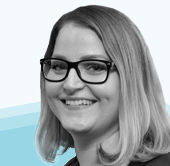 On 1 July 2020, the young employee Eva Boller reached the next rung on her career ladder at Pitzek GMP Consulting and also took over as second group leader.
During her engineering studies relating to biotechnology/biopharmaceutical technology, she was fascinated by machine systems and process technology, and especially the associated areas of qualification and validation. In 2016, she started the second step of her career as a GMP Compliance Engineer at Pitzek and, since then, she has gone straight up the career ladder. Her specialist pharmaceutical studies and her profound knowledge of GMP regulations as well as her knowledge in the areas of qualification and validation make her a GMP expert and the main contact person for our customers in the area of qualification/validation.
Mail: eva.boller@pitzek-consulting.de
Contact mobile phone:
Tel.: +49 151 27006023
OUR NEW STRUCTURE SUBJECT MATTER EXPERTS WILL PACKAGE ADDITIONAL KNOWLEDGE FOR YOU