Our colleague – Benjamin Peschke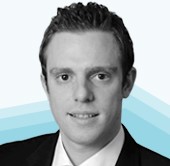 Hobby & responsibility
A clean community
"We keep our community clean"
– Streets, paths, green areas – all full of litter. Everyone complains, but nobody does anything about it.
Interview with our colleague Benjamin Peschke, Sales Manager at Pitzek GMP Consulting: "We take personal responsibility for keeping our community clean!"

Benjamin, what gave you the idea of starting a private initiative to clean up litter in your community? Isn't that excessive? Don't you pay property taxes for that?
We always notice streets, paths, and green areas in our community that are full of litter. Everyone complains, but nobody does anything about it. That bothered me. I am for actions, not words, my family and I decided to get to work, collect the litter, and get rid of it. People litter the community, and if the municipality can't keep up, it doesn't matter how much property tax I pay.
You're setting a great example. How did you get started?
The example is especially important for the kids, who we want to sensitize for later. We want them to learn that you have to get to work yourself if you want to change things. Litter is especially bad for animals, and our kids love animals.
So they got their own trash grabbers, which happened to be free gift with a children's magazine. From the first, they had a blast making the rounds and picking up litter. They may have gotten a little bit tired after a while. 😉

How did people find out about it, and how did the municipality react?
We contacted the municipality. They were enthusiastic and gave us a sponsorship. They provide grabbers and trash bags, pick up the trash at a specific location, and haul it off. We also participate in a municipality "Take Out the Trash" day. We contribute to keeping our community clean and feel good about ourselves because we have helped the environment.

Were you able to recruit more people from the community to help you with your project?
My wife is working with the kindergarten to organize a private "Take Out the Trash" day. She is active in the parents' group there. It is especially educational for the kids there and gives them a new way of looking at the world, so many parents were enthusiastic as well.
What do you do with the larger pieces of trash like tires and mattresses? You see things like that once in a while in our communities. You need more than a grabber for something like that.
Our solution is a great trash app. We can take a picture and send it to the municipality, and they come and pick it up. It works really well!
So what is your overall impression?
One thing is that our daily route to the kindergarten is clean. Another is that if you want something done, you sometimes have to do it yourself!
Pitzek's conclusion:
There are parallels to the job you do for us. We know you to be a man of action. Your vigorous activity in this project reflects the personality we have seen on display in your work as sales manager at Pitzek GMP Consulting. You give it everything you've got, take responsibility, keep your cool, and are always in a good mood! This has been a great benefit to the company. We are very thankful.