News
Expansion Asia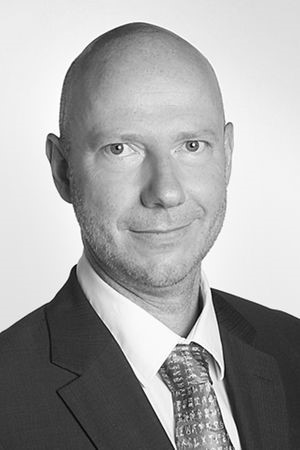 Pitzek GMP Consulting opens office in Singapore
The pharmaceutical service provider Pitzek GMP Consulting expands into the Asian market. The new subsidiary is located in the heart of downtown Singapore, which is now considered the international hub for the pharmaceutical industry and the medical technology in Southeast Asia (SEA). There are also numerous known pharmaceutical and medical technology business as well as customers of the German business established.

Pitzek GMP Consulting, Neustadt/Weinstrasse, has continuously expanded its presence in the German area. Now with the established representation in Asia, the consulting firm wants to support its globally operating pharmaceutical customers with even more targeted consultancy, qualification and validation, as well as engineering and additional GMP consulting.
"I am excited that we are rising to the new challenge and achieving a milestone in the company history", said Rico Grosse-Schuette, Managing Director of the new Pitzek GMP Consulting Pre Ltd. in Singapore. He added, "Thanks to our new presence here in Singapore, we are able to be close to our customers, who operate in the tiger states as well as their neighboring countries, and we can now support and take care of them immediately through our specialists. We are very optimistic that the new location in Asia will provide a valuable contribution to the business growth".
Rico Grosse-Schuette has 20 years of experience in the medical technology and pharmaceutical industry. Most recently, he was the team leader of quality management systems; he got to know qualification & validation from the manufacturing side at Roche Diagnostics International in Switzerland. Grosse-Schuette has been living in Singapore for several years and knows the Asian market, which currently develops rapidly. Singapore offers excellent opportunities for expansion.
ISPE "Aseptic Processing"

Organised in cooperation with ISPE DACH, our workshop in Bad Dürkheim was met with an excellent response. After all, containment is a hot topic in the pharmaceutical industry right now. The growing awareness is driving the technological advancement of containment facilities in pharmaceutical production and laboratories. The time has come to discuss the matter in professional circles.
In view of the importance of process reliability, specific measures are required for working with low occupational exposure limit values and complex toxicological analyses. After all, many of the latest drugs work at even a low dosage, meaning that their ingredients are highly active. What offers opportunities to patients poses a challenge for manufacturers. This is compounded by new regulations such as the extended EU GMP guidelines.
At the two-day workshop in Bad Dürkheim, the team here at Pitzek GMP Consulting worked with ISPE DACH to organise highly successful discussions of these topics. Learning, sharing experiences, discussions and the development of ideas and technologies were all on the agenda. The workshop was quickly fully booked and a follow-up event is already being planned.