News
New Power at the Head of Pitzek GMP Consulting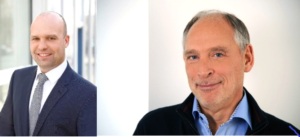 Since 1/8/2021, Dirk Leutz (left) has been the new Managing Director of Pitzek GMP Consulting GmbH. He succeeds Dr. Rainer Maué (right), who left the company of his own accord. He is facing new challenges.
We regret to announce the departure of Dr. Maué, who pursued company business with great personal dedication, moving it forward. We would like to thank him for his valuable contributions and wish him all the best for his future endeavours.
At the same time, we are very pleased to announce that Dirk Leutz, who had been serving as Technical Manager/Division Manager Engineering, will be the new Managing Director. We are convinced that Mr Leutz and the Pitzek GMP Consulting team can continue with the successful work of the founder and former Managing Director and refine it.
After his training as a brewer and maltster, Dirk Leutz studied food technology. He began his career at Krones AG. It was there that he first encountered aseptic techniques. After a few stages in his career, he took over as technical and personnel head of a large team and in 2019 joined Pitzek GMP Consulting GmbH as departmental manager in international plant construction in the beverages industry. From the very beginning, he has loved Pitzek GMP Consulting's corporate philosophy, and he established himself quickly in the company.
"Dirk Leutz is a familiar colleague for us and a familiar point of contact for our customers. We are convinced that his expertise, empathy, and down-to-earth demeanour will enable him to make great contributions to our company's further growth," says Thomas Pitzek, founder of Pitzek GMP Consulting GmbH.
Leutz is greatly looking forward to his new duties and intends to continue to press forward with positive corporate development and competent services in the pharmaceuticals industry. He considers systematically orienting on customer utility and fostering customer trust to be especially important. Initially, of course, he will continue to be available to customers in his old function as Technical and Division Manager Engineering.
He describes the challenges facing him as follows: "Every day, we are tasked with finding a balance between meeting the stringent demands of our customers and transacting projects on an equal footing within the planned framework. I am looking forward to working with my team to develop and establish more innovative solutions for our customers and business partners. We want to foster exceptional trust in our customers by offering the best possible service and close, professional support on the part of our GMP experts."
Pitzek and Leutz are excited about their future together: "Pitzek GMP Consulting has a great deal of potential for developing more specific competences and solutions for our customers in the GMP-regulated environment."
More Manpower in Sales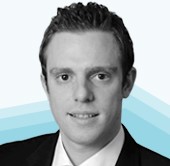 A change of perspective – from project engineer to sales manager
Benjamin Peschke was previously employed at Diversey Deutschland GmbH and Co. OHG.
He has several years of experience in various areas of the chemicals, pharmaceuticals, and cosmetics industries and therefore a broad range of expertise. At Pitzek GMP Consulting, he has two more years of experience as a project engineer, some of it at the customer's premises. His enthusiasm for collaboration with customers and colleagues in projects that are often complex and technically challenging knows no bounds.
Mr Peschke can now pursue his great passion for attractive solutions focused on customer utility in his new position: Sales Manager. He is hugely looking forward to this new challenge. "Most people think that salesmanship is the same as talking. But you have to know that listening is the most important element in my job," Peschke says.
As someone who used to be active in handball, Peschke knows the importance of performance and teamwork very well. The new Sales Manager is looking forward to fascinating, friendly conversations with customers. "An assumed persona and canned pitches are just not my thing. If I used those techniques, I would not be half as successful as I am with relaxed, open dialogues on an equal footing with the person I am talking to. This will be an exciting time."
Mr Peschke will pay even more attention to our customers, helping them with questions about GMP and support by our experts.
We are looking forward to his assistance and wish him all the best in his new position.
Would you like to meet Mr Peschke? Don't hesitate to contact him directly at
Mobil: +49 171 564 76 92
E-Mail: benjamin.peschke@pitzek-consulting.de
OUR COLLEAGUE MAREN KETTNER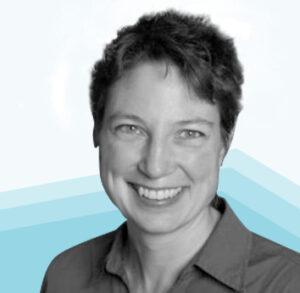 Unusual hobby
Dog psychologist
"Communication with your dog"
Learn to communicate with your dog properly and analyse its behaviour. It provides lessons for other areas of life.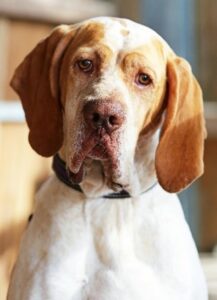 The magic formula is understanding behaviour and learning to communicate – two important components that are closely related in a consultant's professional life as well.
Maren Kettner is a customer-oriented, flexible, patient, enthusiastic consultant, and she brings all these strengths to her hobby of being an animal trainer and psychologist. Maren is what you think of when you talk about capable women. She works as a consultant at Pitzek GMP Consulting and trains "problem" dogs and service dogs in her free time.
"Supposed misbehaviour on the part of the dog is often merely the result of miscommunication between the dog and its owner," Maren says.
This is comparable to problems that occur at work. A dog psychologist provides specific tips and recommendations for improving trust between dog and owner and improving communication for the long term.
Interview with our colleague, Maren Kettner:
How did you decide to become a dog trainer and dog psychologist?
Lots of people have trouble with their dogs. That bothers me as a dog handler. Some "training methods" I have seen contribute to this problem. Besides, I have always had special issues myself, which is how I got into psychology. I like to use my knowledge and abilities to help dogs and people.
You have a companion dog yourself, and that isn't altogether usual, is it?
That's right. Fortunately, there are more and more service dogs. Unfortunately, there are also many trainers who capitalize on people's distress to enrich themselves – and on top of that, they don't work in a goal-oriented manner…
Bollernose Melwin, my dog, lets me know if my blood sugar is about to tank. This is an important job, even though I have a sensor – it always runs a bit behind real time – so I often don't notice in time. My dog is always faster and better than technology! A four-legged life-saver.
So what exactly is the difference between a dog trainer and a dog psychologist?
I think that a good dog trainer is also a psychologist, one that serves both members of the human-dog team. My job is not just to teach the dog to sit, lie down, and heel (that is conditioning, which is what a trainer does), but also to assess the entire team and get them to communicate with each other. I have also encountered many dog owners with all sorts of depression.
In one case, I saved a marriage. The couple had been married for 20 years, and the husband moved out because of one of their three dogs. Fortunately, I didn't know that until my visit was almost over.😉
Then there was a puppy that the vet had given up on after two weeks on drip feed. Fortunately, the family told me what was going on. As soon as I got off work, I went straight to their house. The husband told me about his wife's depression and what it would mean if the dog didn't survive. Bello wore a sweater at home because he was so malnourished that he was cold all the time. After a Reiki treatment, he got up, asked for food and water – and wanted to go outside and play. Today, he's a very healthy dog. That's all part of what I do. I could go on and on with examples.
In dog psychology, how do you communicate with a dog?
With body language. Many people have trouble reading body language.
And they often don't even know what they even want.
And they are not clear in their communication. The dog has to guess what is expected of it and decide for itself whether to comply with the body language or the spoken language.
Why are there so many problem dogs? What's going wrong?
Most of what's going wrong is in people's heads.
And unfortunately, lots goes wrong in animal protection services, too. Just the thought that animal protection services neuters or spays all the animals it gets bothers me.
The problems are endless. I could write a book about it.
What makes you an expert in this field?
My years of experience with dogs. I practically grew up with litters of puppies.
My "psychological studies" on people.
My sensitivity and analytical ability.
My adaptation to each situation and each human-dog team.
My scientific background, including in the medical area.
My ability to work energetically.
The interplay of all these factors.
Is there a generic tip you could give to any dog owner?
Lots of them. One of the most important is to let puppies go up and down stairs.
Summary
Sensitivity and patience are the most important virtues here, and they serve our colleague well at work, too. She meets misunderstandings with calm, structure, and clarity.
News about GMP-World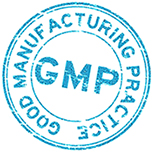 GMP CLEANROOMS MUST BE QUALIFIED AND CLEANROOM PROCESSES VALIDATED. THIS QUALIFICATION CONSTITUTES DOCUMENTATION THAT CLEANROOMS ARE SUITABLE FOR THE INTENDED PURPOSE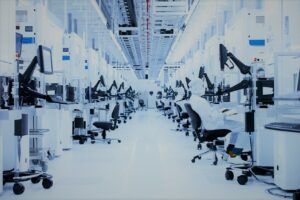 Cleanroom classes according to the GMP Directive, Annex 1 – new 2020 version!
In pharmacy and the aseptic manufacture of pharmaceuticals, classification according to the GMP Directive Annex 1 is usual. It is imperative that the information in the Directive concerning contamination risk monitoring be adequately observed.
Annex 1 of the EU GMP Directive defines limit values for ambient air particle counts and microbiological contamination by microorganisms.
The revised version of Annex 1 was included in the 2020 release of the 12th version. It makes the absolute necessity of a contamination control strategy clear. This Annex contains the general guidelines to be used for manufacturing all products according to the principles of quality risk management in order to prevent any contamination of the end product.
Overall, there are GMP Cleanroom Classes A, B, C, and D. Class A is the cleanest, while Class D allows the maximum permissible particle concentration.
In order to operate a Class A cleanroom, all the cleanroom classes in between must be complied with and may be skipped over under special conditions only. This means that the cleanroom must first move from D to C, then C to B, and only then can A be conceptualised and implemented.
Class A is necessary for such applications as sterile filling. On the way there, each intervening cleanroom class must normally be complied with in turn and may be skipped over under special conditions only. Personnel and material sluices transition between the cleanroom zones.
Room classification according to GMP (Good Manufacturing Practice) is used in pharmacy, biotechnology, medical technology, and the food and cosmetic industries.
Cleanroom qualification and validation involve comprehensive, high-quality qualifications of all cleanroom equipment and systems according to current directives, including comprehensive, gapless, GMP-compliant documentation. Everything should work together perfectly.
We will actively support you in achieving this goal.
8. Engineering Summit, Networking-Congress, Darmstadtium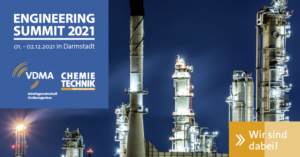 We look forward to your visit and to pleasant conversations at our exhibition stand!
A GOOD DEED FOR THE REGION – DONATE AND HELP
In 2019, Pitzek GMP Consulting GmbH laid the foundation stone for a planned long-lasting partnership as a regional promoter of social projects of the Lichtblick day community centre in Neustadt an der Weinstraße. In 2021, it is also supporting Lichtblick with a donation amounting to €1.000,–- for its fight against poverty, social indifference and intolerance.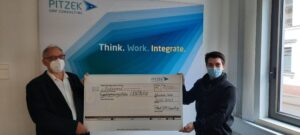 Robin Rothe, the new dedicated head of the institution, explains the social work of the Lichtblick day community centre to the team of Pitzek GMP Consulting GmbH in detail. "It isn't easy when such institutions are primarily dependent on donations. From part of the donations, full-time staff, who day after day do more than just espouse our aims, also have to be financed", says Rothe, head of Lichtblick in Neustadt since 1 September 2020.
The full-time staff as well as volunteers do an enormous amount of work every day and it is difficult for outsiders to imagine just how much they actually do. The signs of the times have been set: the clientele is undergoing a transformation, and this is why Lichtblick is fighting against old-age poverty and homelessness more vigorously than ever before. Every day, more than 50 people needing food come to the soup kitchen, at the moment situated in the Casimirianum; that is a lot. As breakfast is free here, many donations for coffee, milk and sugar are needed.
Nevertheless, Lichtblick does not want to complain; it is glad for every donation and all the more so for generous donations amounting to €1,000.- such as the one from Pitzek GMP Consulting in Neustadt an der Weinstraße.
In 2020, the consulting company for the pharmaceutical, food and biotechnology industries therefore decided that, in 2021, it would not give out any Christmas presents or send New Year's greetings by post, hopefully aiming to encourage its customers and business partners to make a contribution to the region and make a donation of €1,000- to Lichtblick. "Customer satisfaction and the satisfaction of our employees are very important for us and this is why we are naturally hoping for active affirmation of this campaign", says Dr. Rainer Maué, CEO of Pitzek GMP Consulting.
The donation cheque was handed over on Tuesday, 2.02.2021, in the new rooms of Pitzek GMP Consulting GmbH, Wallgasse 11, Neustadt, of course in compliance with all hygiene requirements.
"WORKING FROM HOME AS A PERMANENT CONDITION" HOW MANAGERS CONTINUE TO BE HIGHLY EFFECTIVE TOGETHER WITH THEIR TEAM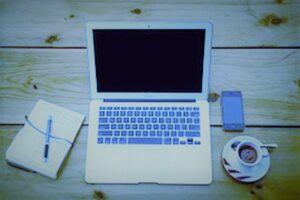 A healthy mixture of control and autonomy
Management behaviour that ensures a great deal of freedom, independence, individuality and even autonomy has proven to be especially suitable. Nevertheless, there must also be a strong focus on leadership and task allocation. According to surveys, one excellent approach is a good combination of task-oriented management and a high degree of autonomy for employees.
Task-oriented management (control):
Achieving company goals
Task supervision
Relationship-oriented management (autonomy)::
Self-reliance of team members
Cooperation of team members with each other
Flexibility
A cooperative and supportive work climate
Task-oriented management does not always have to be negative. However, individual workplace autonomy is often restricted. A purely task-oriented management style provides security and a clear structure but the performance of the employees can suffer as a result.
One of the advantages is that leading managers coordinate the tasks and clearly formulate their expectations. According to surveys, this is especially important for employees in a virtual work environment.
DBut the autonomy of the individual employee is also important and is supported above all by a relationship-oriented management style. Managers enable the employees or the team to take the initiative themselves, to learn from their own mistakes and take responsibility for them and to cope with difficult situations in their own way. This not only places demands on employees but also encourages them – and, in the end, this strengthens the cohesion of the team.
Especially in times of the virtual team, the advantages of both should be seen and placed in an appropriate healthy relationship to one's own corporate structure.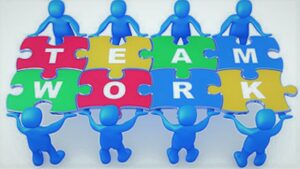 At the end of the day, a healthy mix is always the right recipe, just as it is in real life
Whether your company has already established digital work processes in order to guarantee smooth processes plays a large role in this context. This is because, while digital transformation is already a challenge for a company, the pandemic-related circumstances can quickly cause uncertainty among employees.
""We can confidently say that we have found the healthy mix and that our digital processes have proven to work at such an early stage, enabling us to build up a fantastic team for fantastic projects", says CEO of Pitzek GMP Consulting GmbH, Dr. Rainer Maué.

NEVER STAND STILL – BASIC MOTIFS IN NEW CLOTHING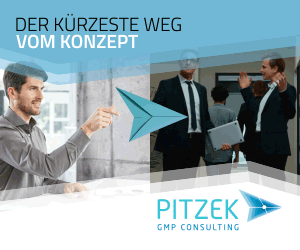 Do you know our Image Spot campaign 2020?
Pitzek is totally enamoured. Find out whether there is such as thing as love at first sight.
Pitzek makes short work of its challenges. Find out whether there is a shorter way.
Pitzek is straightforward. Find out how we do things – no ifs and buts.
In our new key visuals, there is now also a link to our very successful campaign. It will be exciting to see whether you discover parallels to our spots in our online campaign of the specialist Pharma and Food and Pharmind media.
We give you a small foretaste here!

NEWS FROM THE GMP WORLD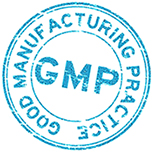 INCREASING REQUIREMENTS FOR THE TRANSFER OF PROCESSES AND TECHNOLOGY IN ACCORDANCE WITH GMP AS WELL AS THE STRONG INFLUENCE ON PROCESS VALIDATION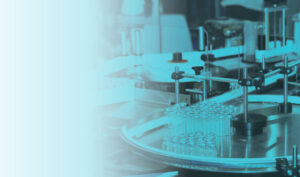 Transfer of processes and technology is what happens when a pharmaceutical company wants to change from an existing production location to another or when a product that has so far been manufactured on an experimental scale is now to be produced on a larger scale for the market.
There are often reasons to move production to a different location or build up additional capacity. This is usually referred to as a "replication of existing equipment, systems and processes".
DThat sounds simple but there is a lot more to it. Many factors influence the manufacturing process. This is why quality has to be the main concern when a tech transfer takes place. Critical characteristics of the product must be known and taken into account when technology is transferred.
Technology transfer in the pharmaceutical industry means more than "copy and paste"! DThe EU GMP guidelines require detailed documentation of transfers, transfer plans and transfer reports, among other things.
This has recently been applied to the transfer of processes and methods in the area of qualification and validation in pharmaceutical manufacturing.
Important points include the following:
Qualification status of the original production facility
Documentation of the process changes and data changes
Process robustness
Understanding of processes
Clarification of the risks that can arise as a result of a transfer such as cross-
contamination risks etc.
In the end, this has a great influence on process validation.Batches produced with changed processes are not included in a stability programme, for example.
Items of equipment are often changed in order to avoid contamination. These changes are insufficiently evaluated or not evaluated at all with regard to the previously validated process and, in some cases, lead to a recall.
In addition, when a change is made, there is a lack of data on new manufacturing processes, whereby such data are needed to confirm the original quality of the pharmaceutical product.
For this, the FDA often requires a comprehensive, independent review of the change management system. The review should encompass the entire change management process.The change management programme should also particularly ensure that changes are taken into account in the stability programme if necessary, that arrangements for qualification and validation work are made and that the effectiveness of changes is determined. The reliability of production must also be assessed.
For this purpose, there are 4 key factors that are also required in order to ensure a successful technology transfer:
Packaging line tests
Stability indication methods
Cleaning validation
Health and safety check
For this reason, the validation plan requires that all improvements or changes regarding the design of devices and equipment be described as well as how human error is avoided/eliminated.
These are just a few of the necessary things that have to be taken into account with regard to further manufacturing purposes.
GEOGRAPHICAL PROXIMITY OT THE CUSTOMER
Geographical proximity to companies that are customers is very important in spite of increasing digitisation!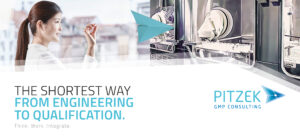 In the special edition of our January 2021 newsletter, we introduced our new locations with their main contact persons.
Both "mental" and social proximity are important for us in that they enable us to understand your needs and expectations as a customer more completely and work with you in a relationship of mutual trust over the long term. This is because we need to work with each other and not for each other!
Moreover, we are thus able to reduce a simple cost factor for you:
when we are close to you geographically, a large part of the travel and accommodation costs incurred as a result of the need to work with you locally on site will be avoided in future. As a result of these considerations, we opened our north east branch office in Berlin and also our south east subsidiary (Germany/Austria) in Salzburg.
If you haven´t discovered the special edition in January, you will find your direct contact person for the different locations here again.!
Pitzek GMP Consulting GmbH germany on a continuing growth course
New structures, new competences, additional know-how, extensions, branch offices
In April 2020, we had informed you of various extension and restructuring measures carried out in our company.
IIn the course of further developments Joachim Fischer, starting on 1 Sep. 2020, has been dealing with his new challenge as Head of Business Division of the north-east branch in Berlin and will expand the office there further. We are therefore in a good position for our projects in the north and the east and are also closer to you.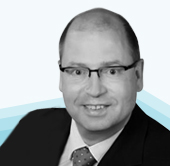 Mr Fischer possesses comprehensive knowledge of pharmaceutical process engineering and technology. Joachim Fischer joined Pitzek GMP Consulting in 2017 as head of production and the "Sterile Packaging" section and, since then, has been intensely involved in the further development of engineering projects, from concept engineering and commissioning to after sales. Joachim Fischer is thus handing over overall technical management to his colleague Dirk Leutz in Neustadt, who is simultaneously working in his new job as group leader.
Mail: joachim.fischer@pitzek-consulting.de
Contact mobile phone:
Tel.: +49 151 679 492 39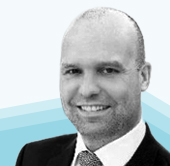 After only a short time at Pitzek, Dirk Leutz is taking over the position of overall technical manager and is simultaneously working as group leader. He is therefore one of the main contact persons for all matters relating to pharmaceutical engineering projects.
After his training as a brewer and maltster, Dirk Leutz studied food technology He began his career at Krones AG. It was there that he first had to do with aseptic techniques. After a few stages in his career, he took over as technical and personnel head of a large team and, as departmental manager in international plant construction in the beverages industry in 2019, came on board of Pitzek GMP Consulting GmbH. From the very beginning, he has loved the corporate philosophy of Pitzek GMP Consulting and established himself quickly in the company.
Mail: dirk.leutz@pitzek-consulting.de
Contact mobile phone:
Tel.: +49 151 725 035 84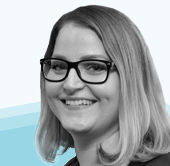 On 1 July 2020, the young employee Eva Boller reached the next rung on her career ladder at Pitzek GMP Consulting and also took over as second group leader.
During her engineering studies relating to biotechnology/biopharmaceutical technology, she was fascinated by machine systems and process technology, and especially the associated areas of qualification and validation. In 2016, she started the second step of her career as a GMP Compliance Engineer at Pitzek and, since then, she has gone straight up the career ladder. Her specialist pharmaceutical studies and her profound knowledge of GMP regulations as well as her knowledge in the areas of qualification and validation make her a GMP expert and the main contact person for our customers in the area of qualification/validation.
Mail: eva.boller@pitzek-consulting.de
Contact mobile phone:
Tel.: +49 151 27006023
OUR NEW STRUCTURE SUBJECT MATTER EXPERTS WILL PACKAGE ADDITIONAL KNOWLEDGE FOR YOU
We´re proud of this!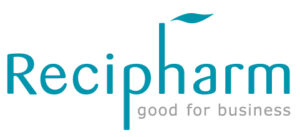 Reference project – FDA Readiness of the qualification documents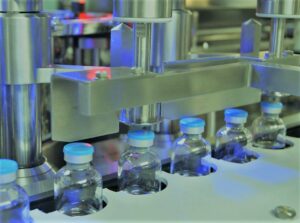 The customer
From its facility in Wasserburg, Recipharm offers sterile manufacturing capacity in vials and ampoules. The factory is near Munich and is a competence centre for freeze-drying in bottles with highly automated devices, which are the latest state-of-the-art.
With more than 370 employees, the facility also manufactures aseptic vials and ampoules with flexible batch sizes, as well as secondary packaging and other associated services.
The new production building, which was approved by the authorities as possessing GMP conformity in April 2017, is equipped with innovative, fully automatic freeze-drying technology that can be loaded and unloaded on a large scale. This ability, which is unique to Recipharm, means that the team in Wasserburg can offer industry-leading services to its customers.
For over 40 years, the factory has been offering contract services without any batch sterility errors. It has been inspected not only by the supervisory authority of Upper Bavaria and certified to EU-GMP, also for clinical studies material, but also by the FDA, KFDA, TGA, GCC-DR, HPB Canada, ANVISA and TMMDA. The facility has been accredited according to the ISO 14001 environmental management systems, the OHSAS 18001 occupational health and safety management system and the ISO 50001 energy management system.
Our project
In its very first joint project with Recipharm, Wasserburg, Pitzek GMP Consulting GmbH was able to prove its worth. The experts were able to very effectively contribute their many years of GMP experience and qualified know-how in preparation for an FDA audit.
Documents were inspected by means of a GMP compliance check in preparation for an FDA inspection and any questionable issues were identified. All documents of the individual parts/sections of the company were checked with regard to essential elements and the respective elements such as URS, risk analysis, DQ, IQ, PQ, VR, SOPs, training list, log book, preventive/corrective maintenance schedules and much more were evaluated on the basis of criteria shown on the checklists.
Pitzek GMP Consulting then considered the most important issues and dealt with them and discussed them with regard to an impending FDA audit. Moreover, Pitzek GMP Consulting made a record of what questions, comments, unclear issues or need for discussion there were with regard to the impending inspection. Afterwards, it was used by Recipharm, Wasserburg, in a subsequent check as a direct aid and guideline.
Weak points and deficits were detected and analysed and are being dealt with according to their priority. As a result of the expert GMP advice provided by Pitzek GMP Consulting, problem tracking-down activities and rectifications of anomalies will be fully comprehensible for any inspector in future.
The close cooperation with our customer as well as the latter's exceptionally good organisation and openness left room for lively, often controversially conducted discussions about an issue or the complexity of the task.
Last but not least, Pitzek GMP Consulting GmbH together with Recipharm, Wasserburg, was able to find a very good solution for collaboration during the pandemic. During this phase, documents were provided for editing in a so-called documented exchange procedure.
Quote: Michael Isele, Managing Director, Wasserburger Arzneimittelwerk GmbH – Recipharm:

"Pitzek GMP Consulting proved that we were able to find ways and means to work together reliably and with a great deal of mutual trust, even in such a difficult time, not least because of the perfect electronic tools of both parties."
News from the GMP world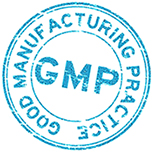 QMS and GMP
Introducing quality management or a quality management system (QMS) is a complex project. What is essential for you to consider?

Why:
Effective performance in production
Cost savings by means of fewer errors or complaints
Better fulfillment of customer requirements
Customer satisfaction/customer loyalty
Compliance with legal regulations
Involvement of the employees
Greater employee satisfaction
Which costs:
Personnel expenditure
External consultants
Certification/audit
Important milestones in the project:
Quality policy and quality goals
Definition of key data/figures
Stakeholder analysis and stakeholders
Determination of risks and opportunities
Creation of the documentation
Determination of customer satisfaction
Supplier evaluation
Definition of quality inspections
Introduction – the most important steps:
Clear definition of goals for the QM system
Information of the employees regarding introduction of the QM system by the management
Time schedule with main points
Description of the processes and the documentation by employees
Qualifying employees or external support by consultants
Monitoring of the project's progress
Project manager ensuring compliance with requirements, standards and regulations
Selection of certification company and auditor
Date for certification
After successful introduction of the quality management system, it will be improved continuously. Quality management is always ongoing.
Correctly planned, implemented and successfully inspected
During your next preparations for audits and inspections, think about adaptation of altered general conditions, check your manufacturing processes (compliance check) and, above all, check your entire documentation.
Set-up of a QMS in accordance with EU or FDA GMP guidelines
Development of standard operating procedures (SOPs)
Creation of the QM manual
Critical eye on checking of existing processes and of the production procedure
Internal and external compliance risks are identified and evaluated
Identification and rectification of weak points and deficiencies (gap analysis)
Documents are carefully checked and supplemented
Processes and documents are made explainable for all involved employees
Performance of self-inspections and accompaniment of official inspections
You have questions on the quality management system or are looking for support here. We will be happy to help you personally. 
IT challenges in corona times and successful solutions for customers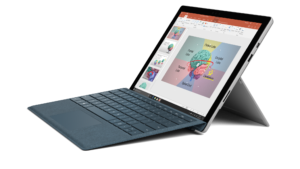 "The limitations on our pharmaceutical sales operations due to corona are a special challenge, of course", admits Dirk Leutz, general technical manager at Pitzek GMP Consulting. "But we also see this as an opportunity to implement digital and innovative alternatives and ways of supplementing personal visits. One advantage is that, digitally, we are already in a very good position."
Where visits to customers' offices are not possible, pharmaceutical companies need to take new approaches and rethink their strategies. As far as development is concerned, both will be the case in future. Personal contact will definitely not be dispensed with altogether, it will rather be supplemented with suitable digital tools.
There are particular technical and organisational challenges that we have to face.
At the beginning, we all had to face seemingly insurmountable challenges.
And challenges call for solutions
"Having face to face contact" with our colleagues and customers is important for all of us and we have found digital ways of doing this for some years now, thank God. What's more, we have also faced up to the technical and organisational challenges and, working with our customers, have developed solutions and strategies in this difficult time. Of course, there are always things that still need to be done but a great deal has already been achieved.
As all employees had to work from home or sometimes from the office in Neustadt, companies mostly have had to find an alternative to the previously usual office workplace, e.g. in the customer's company. The standard workplace and also the standard work tools no longer existed and it was necessary to adapt to the employees' circumstances at home and the technical conditions of work there.
Our employees all have highly modern equipment and can digitally gain access to existing infrastructures from anywhere at any time – together with the customer when necessary. Cloud-based working, common share points, video conferences/meetings and a healthy mixture of customer's company, office Pitzek GMP Consulting and home office created an enormous amount of mutual trust and will also influence our project work in future.
Flexibility and cooperation with partners: Especially in uncertain times, flexibility is a critical but essential factor. Close communication with customers, suppliers, service providers and sales partners is absolutely necessary. Certain issues relating to development, scope of work and required capacities have to be agreed on jointly. In future, personnel can also become a critical factor: lockdown, reduced working hours, quarantine. Depending on the situation, this calls for a high degree of flexibility in collaboration with consultants and service providers.
Interview Pharma & Food "Of necessity up-to-date"
Interview Pharma+Food with CEO Dr. Rainer Maué, Pitzek GMP Consulting GmbH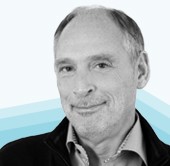 Return of pharma production to Europe on the one hand, growth in South East Asia on the other, and a need for consulting everywhere. In the interview, CEO Dr. Rainer Maué of Pitzek GMP Consulting describes the significance of GMP consulting between worries about the pandemic and internationalisation

"There are clearly some great changes underway"



P+F: How has the market changed in the last few years for you as a GMP service provider?
Dr. Rainer Maué: There are clearly some great changes underway: the big industries in the pharmaceutical area used to do everything in-house as far as GMP was concerned and would only work a little with external consultants or service providers. Contract manufacturers or GMP consulting, there has been relatively little of this. Such service providers, however, have gained momentum in the last few years. And I assume this will intensify – also as a result of the corona pandemic.
Moreover, the enquiries we receive from our customers confirm what is also being propagated by the federal government: that "pharma Germany" no longer exists – but that there are efforts to keep back pharmaceutical production in the country or bring it back here. One can sense that the big companies are also thinking more about this. The pandemic also shows that this is a point of focus when it comes to new projects.

""Fortunately, we changed over the way we work to Cloud access even before the pandemic, this is very helpful during the pandemic.""

P+F: What services are your customers unable or do not want to perform in-house and therefore call on these services especially?
Maué: For companies, it is almost an impossibility to keep specialist knowledge about the applicable regulations up-to-date in one's own company at all times because the requirements in the GMP area are increasing faster and faster. Due to the more demanding requirements in the field of pharmaceuticals, the medium-sized companies have necessarily become more open to working with serious consulting companies in order to be able to compete with the giants in the industry………………. ………………"
Expansion Asia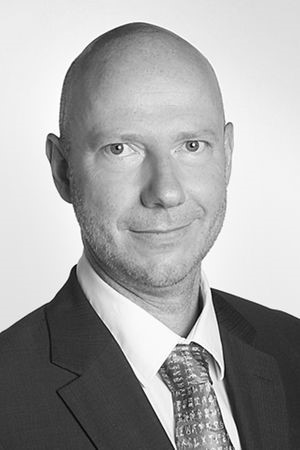 Pitzek GMP Consulting opens office in Singapore
The pharmaceutical service provider Pitzek GMP Consulting expands into the Asian market. The new subsidiary is located in the heart of downtown Singapore, which is now considered the international hub for the pharmaceutical industry and the medical technology in Southeast Asia (SEA). There are also numerous known pharmaceutical and medical technology business as well as customers of the German business established.

Pitzek GMP Consulting, Neustadt/Weinstrasse, has continuously expanded its presence in the German area. Now with the established representation in Asia, the consulting firm wants to support its globally operating pharmaceutical customers with even more targeted consultancy, qualification and validation, as well as engineering and additional GMP consulting.
"I am excited that we are rising to the new challenge and achieving a milestone in the company history", said Rico Grosse-Schuette, Managing Director of the new Pitzek GMP Consulting Pre Ltd. in Singapore. He added, "Thanks to our new presence here in Singapore, we are able to be close to our customers, who operate in the tiger states as well as their neighboring countries, and we can now support and take care of them immediately through our specialists. We are very optimistic that the new location in Asia will provide a valuable contribution to the business growth".
Rico Grosse-Schuette has 20 years of experience in the medical technology and pharmaceutical industry. Most recently, he was the team leader of quality management systems; he got to know qualification & validation from the manufacturing side at Roche Diagnostics International in Switzerland. Grosse-Schuette has been living in Singapore for several years and knows the Asian market, which currently develops rapidly. Singapore offers excellent opportunities for expansion.
ISPE "Aseptic Processing"

Organised in cooperation with ISPE DACH, our workshop in Bad Dürkheim was met with an excellent response. After all, containment is a hot topic in the pharmaceutical industry right now. The growing awareness is driving the technological advancement of containment facilities in pharmaceutical production and laboratories. The time has come to discuss the matter in professional circles.
In view of the importance of process reliability, specific measures are required for working with low occupational exposure limit values and complex toxicological analyses. After all, many of the latest drugs work at even a low dosage, meaning that their ingredients are highly active. What offers opportunities to patients poses a challenge for manufacturers. This is compounded by new regulations such as the extended EU GMP guidelines.
At the two-day workshop in Bad Dürkheim, the team here at Pitzek GMP Consulting worked with ISPE DACH to organise highly successful discussions of these topics. Learning, sharing experiences, discussions and the development of ideas and technologies were all on the agenda. The workshop was quickly fully booked and a follow-up event is already being planned.