NEWS FROM THE GMP WORLD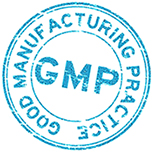 INCREASING REQUIREMENTS FOR THE TRANSFER OF PROCESSES AND TECHNOLOGY IN ACCORDANCE WITH GMP AS WELL AS THE STRONG INFLUENCE ON PROCESS VALIDATION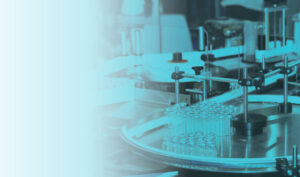 Transfer of processes and technology is what happens when a pharmaceutical company wants to change from an existing production location to another or when a product that has so far been manufactured on an experimental scale is now to be produced on a larger scale for the market.
There are often reasons to move production to a different location or build up additional capacity. This is usually referred to as a "replication of existing equipment, systems and processes".
DThat sounds simple but there is a lot more to it. Many factors influence the manufacturing process. This is why quality has to be the main concern when a tech transfer takes place. Critical characteristics of the product must be known and taken into account when technology is transferred.
Technology transfer in the pharmaceutical industry means more than "copy and paste"! DThe EU GMP guidelines require detailed documentation of transfers, transfer plans and transfer reports, among other things.
This has recently been applied to the transfer of processes and methods in the area of qualification and validation in pharmaceutical manufacturing.
Important points include the following:
Qualification status of the original production facility
Documentation of the process changes and data changes
Process robustness
Understanding of processes
Clarification of the risks that can arise as a result of a transfer such as cross-
contamination risks etc.
In the end, this has a great influence on process validation.Batches produced with changed processes are not included in a stability programme, for example.
Items of equipment are often changed in order to avoid contamination. These changes are insufficiently evaluated or not evaluated at all with regard to the previously validated process and, in some cases, lead to a recall.
In addition, when a change is made, there is a lack of data on new manufacturing processes, whereby such data are needed to confirm the original quality of the pharmaceutical product.
For this, the FDA often requires a comprehensive, independent review of the change management system. The review should encompass the entire change management process.The change management programme should also particularly ensure that changes are taken into account in the stability programme if necessary, that arrangements for qualification and validation work are made and that the effectiveness of changes is determined. The reliability of production must also be assessed.
For this purpose, there are 4 key factors that are also required in order to ensure a successful technology transfer:
Packaging line tests
Stability indication methods
Cleaning validation
Health and safety check
For this reason, the validation plan requires that all improvements or changes regarding the design of devices and equipment be described as well as how human error is avoided/eliminated.
These are just a few of the necessary things that have to be taken into account with regard to further manufacturing purposes.