News from GMP world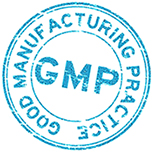 The new Annex 1 and the effects during sterile product manufacture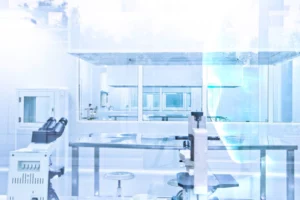 About visual inspection
General questions about the biggest challenges for our sub-project manager, Arvid Duchardt.
What do you think are the biggest challenges in the operation of the new Annex 1?
Arvid D.:
The hygiene requirements have been changed from < 1 KBE to "no growth" (≙ 0 KBE). This means in practice that sterile filling can be performed only in a fully automated system. There is no human element anymore.

What effect does that have on planning systems in industry?
Arvid D.:
RABS and insulators used to be a precautionary measure. Now the situation has switched. Operators have to justify not using RABS and insulators and ensure that new systems operate fully automatically.

Who is affected by the changes?
Arvid D.:
So far, Annex 1 has been limited to parenterals. The new one is expanded to agents, sterile auxiliaries, primary packaging, biopharmaceutical products, and non-sterile products such as creams, ointments, etc.
Brief notes and information about visual inspection
GMP regulations
The new version has been active since 22/8/2022. There are four sections on visual inspection, and the deadline for implementation is 25 August 2023!
General Annex 1 fundamentals for visual inspection:
100% inspection
Catalogue and classification of defects
Risk analysis for the defect pattern
Assessment and CAPA for each "critical" defect
There must be suitable, controlled conditions for lighting and background
Annex 1 personnel fundamentals in visual inspection:
Personnel must be qualified regularly – at least once per year
Test sets from the defect library
Bracketing
Eye test
Qualification in the worst-case scenario (speed, container, end of shift)
Reduction of distractions and establishment of inspection duration and breaks – employees should display no signs of fatigue at end of shift
Annex 1 system fundamentals:
Validation of automatic systems
Validation must be performed with defect patterns
System must be better than manual control
Knapp test set
Function check (dummies) at the start of a batch
Routine for NOK
Summary of a qualification process by an organization such as Pitzek GMP Consulting:
FUNDAMENTALS TRAINING
Training kits
Defect assessment lists
Photo documentation
On-the-job training
QUALIFICATION
Assessment by means of test
RE-QUALIFICATION
Assessment with test or AQL analysis
EYE TEST
Generally before personnel are hired
Recurring (at least once per year)
Questions? Contact:
arvid.duchardt@pitzek-consulting.de
Mobil: +49 151 511 192 24