News about GMP-World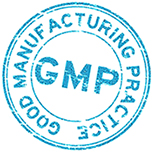 GMP CLEANROOMS MUST BE QUALIFIED AND CLEANROOM PROCESSES VALIDATED. THIS QUALIFICATION CONSTITUTES DOCUMENTATION THAT CLEANROOMS ARE SUITABLE FOR THE INTENDED PURPOSE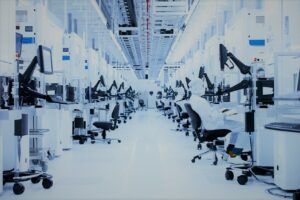 Cleanroom classes according to the GMP Directive, Annex 1 – new 2020 version!
In pharmacy and the aseptic manufacture of pharmaceuticals, classification according to the GMP Directive Annex 1 is usual. It is imperative that the information in the Directive concerning contamination risk monitoring be adequately observed.
Annex 1 of the EU GMP Directive defines limit values for ambient air particle counts and microbiological contamination by microorganisms.
The revised version of Annex 1 was included in the 2020 release of the 12th version. It makes the absolute necessity of a contamination control strategy clear. This Annex contains the general guidelines to be used for manufacturing all products according to the principles of quality risk management in order to prevent any contamination of the end product.
Overall, there are GMP Cleanroom Classes A, B, C, and D. Class A is the cleanest, while Class D allows the maximum permissible particle concentration.
In order to operate a Class A cleanroom, all the cleanroom classes in between must be complied with and may be skipped over under special conditions only. This means that the cleanroom must first move from D to C, then C to B, and only then can A be conceptualised and implemented.
Class A is necessary for such applications as sterile filling. On the way there, each intervening cleanroom class must normally be complied with in turn and may be skipped over under special conditions only. Personnel and material sluices transition between the cleanroom zones.
Room classification according to GMP (Good Manufacturing Practice) is used in pharmacy, biotechnology, medical technology, and the food and cosmetic industries.
Cleanroom qualification and validation involve comprehensive, high-quality qualifications of all cleanroom equipment and systems according to current directives, including comprehensive, gapless, GMP-compliant documentation. Everything should work together perfectly.
We will actively support you in achieving this goal.