NEVER STAND STILL – BASIC MOTIFS IN NEW CLOTHING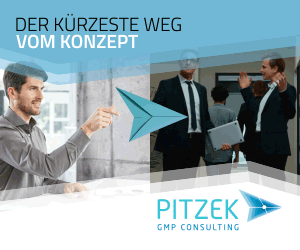 Do you know our Image Spot campaign 2020?
Pitzek is totally enamoured. Find out whether there is such as thing as love at first sight.
Pitzek makes short work of its challenges. Find out whether there is a shorter way.
Pitzek is straightforward. Find out how we do things – no ifs and buts.
In our new key visuals, there is now also a link to our very successful campaign. It will be exciting to see whether you discover parallels to our spots in our online campaign of the specialist Pharma and Food and Pharmind media.
We give you a small foretaste here!