More Manpower in Sales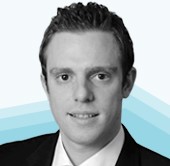 A change of perspective – from project engineer to sales manager
Benjamin Peschke was previously employed at Diversey Deutschland GmbH and Co. OHG.
He has several years of experience in various areas of the chemicals, pharmaceuticals, and cosmetics industries and therefore a broad range of expertise. At Pitzek GMP Consulting, he has two more years of experience as a project engineer, some of it at the customer's premises. His enthusiasm for collaboration with customers and colleagues in projects that are often complex and technically challenging knows no bounds.
Mr Peschke can now pursue his great passion for attractive solutions focused on customer utility in his new position: Sales Manager. He is hugely looking forward to this new challenge. "Most people think that salesmanship is the same as talking. But you have to know that listening is the most important element in my job," Peschke says.
As someone who used to be active in handball, Peschke knows the importance of performance and teamwork very well. The new Sales Manager is looking forward to fascinating, friendly conversations with customers. "An assumed persona and canned pitches are just not my thing. If I used those techniques, I would not be half as successful as I am with relaxed, open dialogues on an equal footing with the person I am talking to. This will be an exciting time."
Mr Peschke will pay even more attention to our customers, helping them with questions about GMP and support by our experts.
We are looking forward to his assistance and wish him all the best in his new position.
Would you like to meet Mr Peschke? Don't hesitate to contact him directly at
Mobil: +49 171 564 76 92
E-Mail: benjamin.peschke@pitzek-consulting.de