IT challenges in corona times and successful solutions for customers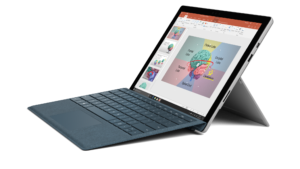 "The limitations on our pharmaceutical sales operations due to corona are a special challenge, of course", admits Dirk Leutz, general technical manager at Pitzek GMP Consulting. "But we also see this as an opportunity to implement digital and innovative alternatives and ways of supplementing personal visits. One advantage is that, digitally, we are already in a very good position."
Where visits to customers' offices are not possible, pharmaceutical companies need to take new approaches and rethink their strategies. As far as development is concerned, both will be the case in future. Personal contact will definitely not be dispensed with altogether, it will rather be supplemented with suitable digital tools.
There are particular technical and organisational challenges that we have to face.
At the beginning, we all had to face seemingly insurmountable challenges.
And challenges call for solutions
"Having face to face contact" with our colleagues and customers is important for all of us and we have found digital ways of doing this for some years now, thank God. What's more, we have also faced up to the technical and organisational challenges and, working with our customers, have developed solutions and strategies in this difficult time. Of course, there are always things that still need to be done but a great deal has already been achieved.
As all employees had to work from home or sometimes from the office in Neustadt, companies mostly have had to find an alternative to the previously usual office workplace, e.g. in the customer's company. The standard workplace and also the standard work tools no longer existed and it was necessary to adapt to the employees' circumstances at home and the technical conditions of work there.
Our employees all have highly modern equipment and can digitally gain access to existing infrastructures from anywhere at any time – together with the customer when necessary. Cloud-based working, common share points, video conferences/meetings and a healthy mixture of customer's company, office Pitzek GMP Consulting and home office created an enormous amount of mutual trust and will also influence our project work in future.
Flexibility and cooperation with partners: Especially in uncertain times, flexibility is a critical but essential factor. Close communication with customers, suppliers, service providers and sales partners is absolutely necessary. Certain issues relating to development, scope of work and required capacities have to be agreed on jointly. In future, personnel can also become a critical factor: lockdown, reduced working hours, quarantine. Depending on the situation, this calls for a high degree of flexibility in collaboration with consultants and service providers.